A Place for Jazz does much more than put on its fall concert series.  APFJ also has a strong commitment to promoting music education through concerts, public workshops, school-based clinics, this website and general support of Jazz and its musicians.
One of our most important initiatives has been the annual APFJ scholarship for students pursuing a musical education at SUNY Schenectady, an initiative that goes back to our very beginnings. Scholarships are funded entirely from cash donations, the proceeds from food & beverage sales and proceeds from the 50/50 raffles. We are very proud of our scholarship awardees, who have achieved significant accomplishments and even found their careers as music educators and performers.  APFJ has awarded over $10,000 in scholarships to deserving students.
APFJ also contracts with many of its musicians to present jazz clinics and workshops in area schools and community organizations. In addition, APFJ has traditionally invited high school and middle school student jazz bands to perform at the intermissions of its concerts.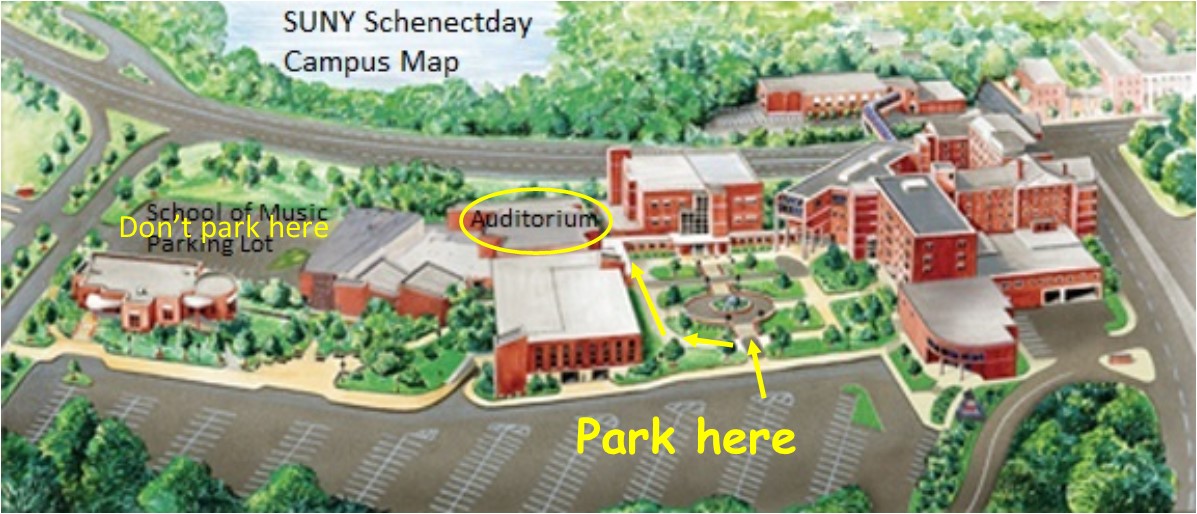 Our 2023 Concerts will be held at the Carl B. Taylor Auditorium (in the Begley Building) at SUNY Schenectady Community College.
All concerts are at 7:30 PM on a Friday.
September 22, 2023
BWC Jazz Orchestra
Co-led by drummer Cliff Brucker, trumpeter Steve Weisse, and trumpeter/arranger Dylan Canterbury, the BWC Jazz Orchestra is a cross-generational mix of the Capital District's finest veteran players as well as some of its strongest young talent. Starting out as a reading band after Brucker was gifted the music library of the late Al Quaglieri, the band's repertoire has expanded to include many new works, including several original compositions. With a fiery group of performers, an ever-expanding book of charts, and an irresistible enthusiasm for the art, the BWC Jazz Orchestra is proud to be a new addition to the strong lineage of big bands in the Capital District.
October 6, 2023
Camille Thurman with the Darrell Green Quartet
Camille Thurman is a triple threat – a composer, multi-instrumentalist, vocalist. A unique interpreter of the jazz tradition, she is a standard bearer for the form, making a considerable and dynamic contribution to the legacy of jazz while paying tribute to its heroes.
She's been compared to Dexter Gordon and Ella Fitzgerald. She placed third in the Sarah Vaughan Vocal Competition. As a composer she won the Herb Alpert Young Composer award twice and her music was featured at the Kennedy Center's "Songwriters: The Next Generation." She is the first woman in 30 years to play and tour with Jazz at the Lincoln Center Orchestra. She's worked with an incredible array of musicians. She designed "The Haven Hang" advice series to mentor and support young women pursuing careers in music.
"I knew in my heart that my passion was music and I took a leap of faith and I did it," said Thurman. "My advice to you is if you're feeling stuck in something that you know is not who you are or what you want to do or want to be, you can make that choice of leaving it and doing something else. Pursue that fire inside you."
October 20, 2023
Emmet Cohen Trio
Multifaceted American jazz pianist and composer Emmet Cohen has emerged as one of his generation's pivotal figures in music and the related arts. A recognized prodigy, Cohen began Suzuki-method piano instruction at age three, and his playing quickly became a mature melding of musicality, technique, and concept. Downbeat observed that his nimble touch, measured stride, and warm harmonic vocabulary indicate he's above any convoluted technical showmanship. In the same spirit, Cohen himself has noted that playing jazz is about communicating the deepest levels of humanity and individuality; it's essentially about connections with both musicians and audiences. In constant demand as a sideman, he leads his namesake ensemble, the Emmet Cohen Trio, and is a vibrant solo performer. Possessing a fluid technique, an innovative tonal palette, and an extensive repertoire, Cohen plays with the command of a seasoned veteran and the passion of an artist fully devoted to his medium.
Cohen has appeared regularly with Ron Carter, Benny Golson, Jimmy Cobb, George Coleman, Jimmy Heath, Tootie Heath, Houston Person, Kurt Elling, Billy Hart, and Brian Lynch, among others. Cohen is also a member of Christian McBride's trio Tip City, the Herlin Riley Quartet, and the Ali Jackson Trio. He serves as pianist and music director for jazz vocalist and television personality Lea DeLaria.
His recordings include Masters Legacy Series, featuring Ron Carter (2018); Masters Legacy Series, featuring Jimmy Cobb (2017); & New Directions (2016) with Herlin Riley; Questioned Answer (2014), co-produced with Brian Lynch; Infinity (2013), featuring his Italian trio; and his acclaimed debut CD In the Element (2011), with bassist Joe Sanders and drummer Rodney Green.
November 3, 2023
Ken Peplowski Swing All-Stars
The Swing All-Stars, headed by noted jazz musician Ken Peplowski, who's been called "the greatest living jazz clarinetist," swings and swings hard. Talk about truth in advertising!
Peplowski started his post-college career with the Tommy Dorsey Orchestra and played in Benny Goodman's last working band.  He has said that his "criteria for what I like in music is whether I feel like the performer is being honest and expressing something from himself."
A son of Cleveland, Ohio, he is comfortable in many rooms of the jazz house, bringing his own, inimitable sound to the concert stage and has recorded over 50 CDs as a soloist, and 400 as a sideman.
On November 3rd, Peplowski will bring a solid line up to A Place for Jazz: Rossano Sportiello on keys, Warren Vache on cornet, Harry Allen on tenor, Peter Washington on bass and Aaron Kimmell on drums. These gentlemen each have led their own recordings and share a jazz lineage that goes back to the beginnings of this music. Don't sleep this!
September 8, 2023
Chembo Corniel Quintet
Percussionist Wilson "Chembo" Corniel, Jr. was born in NYC, the child of Puerto Rican parents. He studied music at The Harbor Conservatory for the Performing Arts in New York City, Pastore Music in New Jersey, and he also attended La Escuela National de Arte (ENA) in Havana, Cuba in 1997 and 1999 under the direction of Chucho Valdez. Chembo taught percussion at Purchase College and also at The Drummer's Collective in New York City. He is currently concentrating on leading his own Latin Jazz quintet, "The Chembo Corniel Quintet". Chembo received a GRAMMY nomination for "Best Latin Jazz album" for his CD "Things I Wanted To Do" in 2009. His 2023 release, "Artistas, Musicos y Poetas," is a "colorful musical stew of explosive polyrhythms, inventive jazz solos, and exciting ensembles." Celebrating his 20th anniversary as a bandleader, he is opening the door to the future by showcasing his new group of multi-talented, fresh, young, and gifted musicians.
Accompanying him are Hery Paz (tenor sax/flute), Carlos Cuevas (piano), Ian Stewart (bass) and Diego Lopez (drums).
A Place for Jazz presented a Special Spring Membership Concert on Friday, April 21, at our new home at the Schenectady County Community College. 
The music that evening was our very own President Emeritus Tim Coakley leading The Skip Parsons Memorial Riverboat Jazz Band. Skip Parsons, who coincidentally passed away exactly one year ago, was a larger-than-life presence on the jazz scene in the Capital District and beyond for more than 60 years. Tim anchored the band for decades on the drums, and was joined by Richard Downs (trumpet), Ken Olsen (trombone), Ron Joseph (clarinet), Crick Diefendorf (banjo/guitar) and Pete Toigo (bass), all of whom played with Skip and The Riverboat Jazz Band for many years. It was a way to keep the spirit and memory of Skip Parsons alive and was a treat for all who attended.