Click here to enjoy the Peg Delaney Big Band concert again
(or for your first time, if you missed it on Nov 4, 2022).
How to get to the concerts: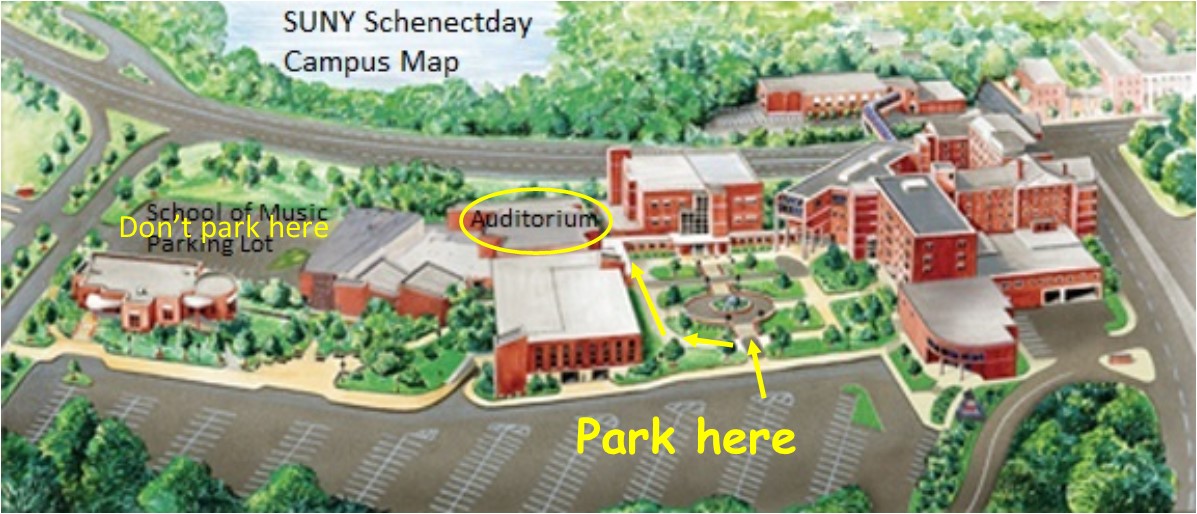 Park where indicated, then follow the arrows past the fountain to the auditorium.
SUNY Schenectady School of Music High School Jazz Competition results
A Place For Jazz congratulates the winners of the first ever SUNY Schenectady School of Music High School Jazz Competition!
First Place – Kiemon Noel, drums
Second Place – Nathan Yan, saxophone
Third Place – Bohdan Kinal, saxophone
The competition featured celebrity guest judges, jazz artists Geoffrey Keezer and Gillian Margot.
The grand prize that Kiemon won will be a recording session with the SUNY Schenectady jazz faculty in March 2023, and all three prize winners will be featured soloists with the SUNY Schenectady Jazz Ensemble at its spring concert on May 3, 2023. Dr. Christopher Brellochs, Dean of the School of Music, further advises that any finalist that attends the SUNY Schenectady School of Music will also receive a $1,000 scholarship. SUNY Schenectady is an accredited institutional member of the National Association of Schools of Music.
Congratulations to the winners, the SUNY Schenectady School of Music on its inaugural high school jazz competition, and to Ron and Kathy Cooke for underwriting the Music Innovation Fund at SUNY Schenectady!
What is A Place for Jazz?
A Place for Jazz isn't really a place; it's a 501(c)(3) non-profit, all-volunteer  organization dedicated to presenting the best in Jazz. It was founded by Butch Conn in 1987. Programs include concerts, public workshops, school-based clinics, a Jazz website and general support of Jazz and its musicians.